Daniel Sheehan Obituary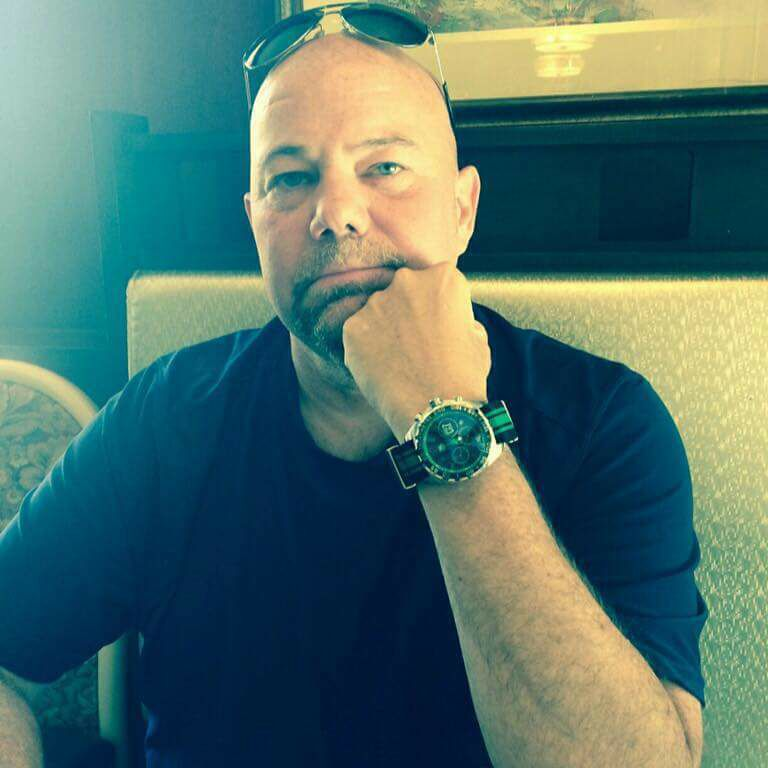 December 10, 1961
-
February 16, 2018
Born in Livingston, NJ
Resided in

Fort Lee

,

NJ
Obituary
Daniel Joseph Sheehan, age 56, of Fort Lee, NJ, but formerly and in his heart, from Falmouth Cape Cod, MA, died on Friday, February 16, 2018 of a massive heart attack. It would have to have been massive to take down Danny, who was ALL heart.
Danny was a 1980 graduate of Sacred Heart High School in Kingston, MA. He is a graduate of Dean College in Franklin, MA and attended Loyola University of Chicago for a brief but fun time period!
Dan is preceded in death by his parents John J. and Margaret M. (Egan) Sheehan of Falmouth, MA and a sister Susan Sheehan. He leaves behind his soulmate and love of his life, Sharon K. Harrigan.
Danny was the youngest of seven children. He leaves behind his sister Ellen and brother-in-law Jack Driscoll of Falmouth, his brother John Sheehan of Colorado, his brother Jim Sheehan and sister-in-law Ann of Warwick NY, his brother Steve Sheehan and sister-in-law Sharon of Bradford MA, his most devoted and adoring sister Carol Sheehan of Falmouth MA, and his sister Nancy and brother-in-law Greg Winther of Langhorne PA.
Danny was incredibly loving, loyal and devoted. His greatest fear was that he would have no legacy because he had no children. Nothing could be further from the truth! He has several nieces and nephews (and their spouses) all of whom he considered his own! He leaves broken hearted Courtney Driscoll Buckley (Mark), Sean Driscoll (Annie Gerlock), Colin Driscoll, Rory Driscoll Cartland (Tim), Ryan Sheehan (Sarah), Casey Sheehan (Aimee), Kate Sheehan Parsons (Rob), Patrick Sheehan (Susan), Matt Sheehan (Sarah) Evan Sheehan, Gregory Winther (Alison), Jacqueline Winther DuMouchelle (Adam), Connor Winther (Lauren) and Kara Winther.
Their children are the the newest crop he chose to spoil and shower with gifts. If there was a family gathering he could be found holding one of these guys, Natalie, Jack, Owen, Phoebe, Luke, Chad, Clara, Connor, Caden,Gregory, Callan, Quinn, Yardley, Hudson, Chatham and Jake.
It's said "death leaves a heartache no one can heal, but love leaves a memory no one can steal." Our prayer is that the massive hole in our hearts will be healed by the tremendous love we all have for Danny and knowing with certainty he had that love for all of us!
In addition to his love of family and friends, Danny loved the Cape, he loved boats, and he was very proud of his captain's license. His music collection was so eclectic and diverse but as a kid, Bob Marley would have to top his list. I, however, will never hear Bob Seger's, Someday Lady You'll Accompany Me, without thinking of him. He was a lover of fast foods, ice cream and pretty much anything else that wasn't on the health food list. He was forever bribing the kids with, "I'll buy you fly!" I once left my fit, athletic, 15 year old son with him at the Cape only to find this chubby little Butterball 3 weeks later, the result of their countless attempts to determine the best product, the Friendly's Cyclone or Dairy Queen's Blizzard? Pretty sure he never gave up testing that hypothesis! He loved the Patriots and the Red Sox! He was a staunch Republican and when challenged would smugly retort "have you checked your 401K lately?" He particularly loved his Irish heritage and proudly sported a Shamrock on his left butt cheek!
He was absolutely the worst texter in the world! His responses were cryptic! You had to remember that he responded mostly in movie lines with no regard for the fact you may not have seen the movie! If you didnt respond right away you got the standard "I won't be ignored"!
We called Danny "the gadget man" Incredible! He had the latest electronics for everything. He didn't necessarily know how to work them all but he owned them! One of his first endeavors was hooking up an 8 track stereo in the family car. You literally had to push in the lighter and turn on the interior light to get it to work. His latest endeavor, he had everything in his house hooked up to Alexa, lights, music, front door, texting, anything Alexa was capable of, she did it for Danny.
Danny was born a Roman Catholic and he died a Roman Catholic. He practiced his faith daily reaching out to anyone less fortunate than him, either financially, emotionally or spiritually. He always deferred to his faith! He provided many of his family members every month with The Living Faith, a Catholic daily devotion and referred to it on a regular basis and shared it with us, albeit via his horrible texting! We had our own little faith group, usually led by him! The lyrics of Let It Be rang true for Danny, "When I find myself in times of trouble, Mother Mary comes to me, speaking words of wisdom, let it be!
Danny could have quite possibly been the originator of the "murse" (man purse) and he rocked it proudly. We noticed in recent years that the murse was getting larger and larger! He would have killed it on Lets Make a Deal. He had everything in there, phone chargers, head phones, chapstick, guaze pads, pens, gadgets of all kinds and did i mention gadgets? Thank God he never went so far as to match it to his crocs. He was aware that the holes in his crocs were where his dignity seeped out, but he wasn't fazed!
Christmas will be most difficult, not just because he was so into it, especially with the kids, and not just because he showered even the babies with the latest electronic toys, and got up to see their faces in the morning regardless of what time he went to bed, but because forever, with two generations, Danny has helped to put together every contraption Santa left unassembled so it was ready for the kids in the morning! It will never be the same!!!
Danny, Ali summed you up perfectly by stating you weren't just a person, you were a presence! You embodied love, loyalty and family and your legacy of those will NEVER be forgotten! In life and so too in death, the Danny stories will continue to be endless!
Love you forever Danzo. We'll celebrate you home and pray to you often! Godspeed!
A Mass of Christian burial will be celebrated Saturday March 3, 2018 11AM at St. Patrick's Church, 511 Main St., Falmouth, MA. Eulogy to be shared 10:45AM.
Memorial Service will be held at the Elk's Lodge #1456 in Weehawken on March 24, 2018 at 6PM.
Donations may be made in Dan's memory to St. Jude Children's Research Hospital, 501 St. Jude Place, Memphis TN 38105 OR Fr. Solanus Casey-Bergen 32 AOH (Ancient Order of Hibernians), c/o Baxter 864 Fifth Ave., River Edge, NJ 07661 OR Elks Lodge 1456, Veterans Committee, 2 50th St., Weehawken, NJ 07086-7206.
Services
Mass of Christian Burial
St. Patrick's Church
511 Main St
Falmouth
,
MA
02540
Memorial Service
Weehawken Elks Lodge #1456
50th St
Weehawken
,
New Jersey
07086-7206
Charities
Weehawken Elks
2 50th St
Weehawken, New Jersey 07086-7206
Fr. Solanus Casey -Bergen 32 AOH (Ancient Order of Hibernians)
c/o Baxter 864 Fifth Avenue
River Edge, New Jersey 07661
St. Jude Children's Research Hospital
501 St. Jude Place
Memphis, TN 38105